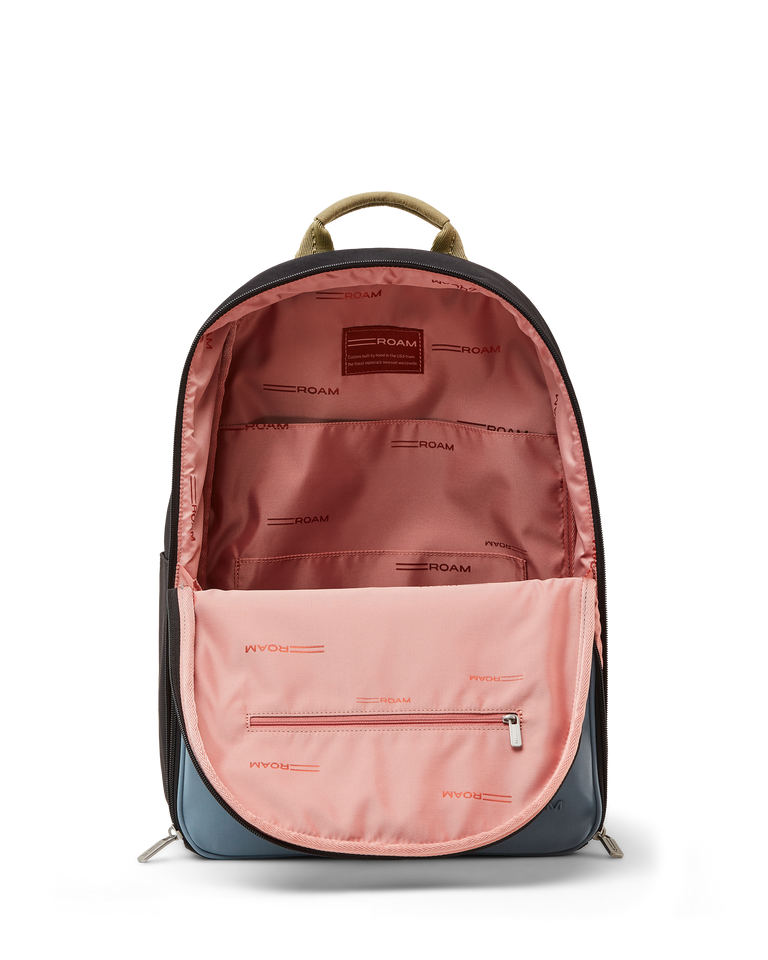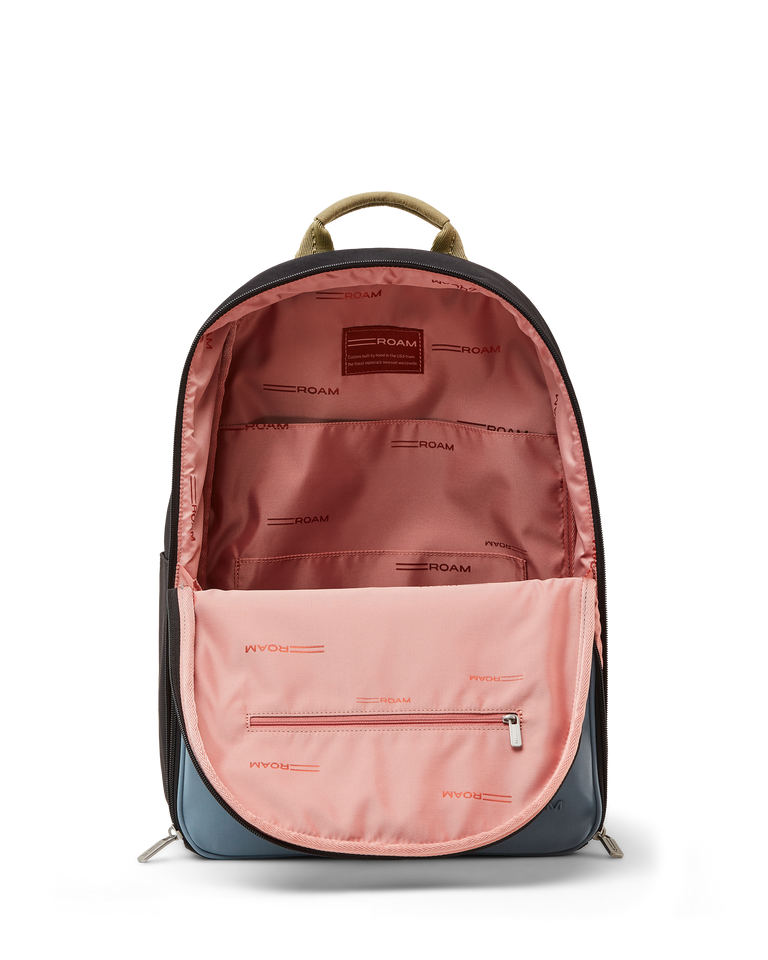 Easy to Access - This handsome backpack has generous zippers that open your backpack wide - no need to rummage!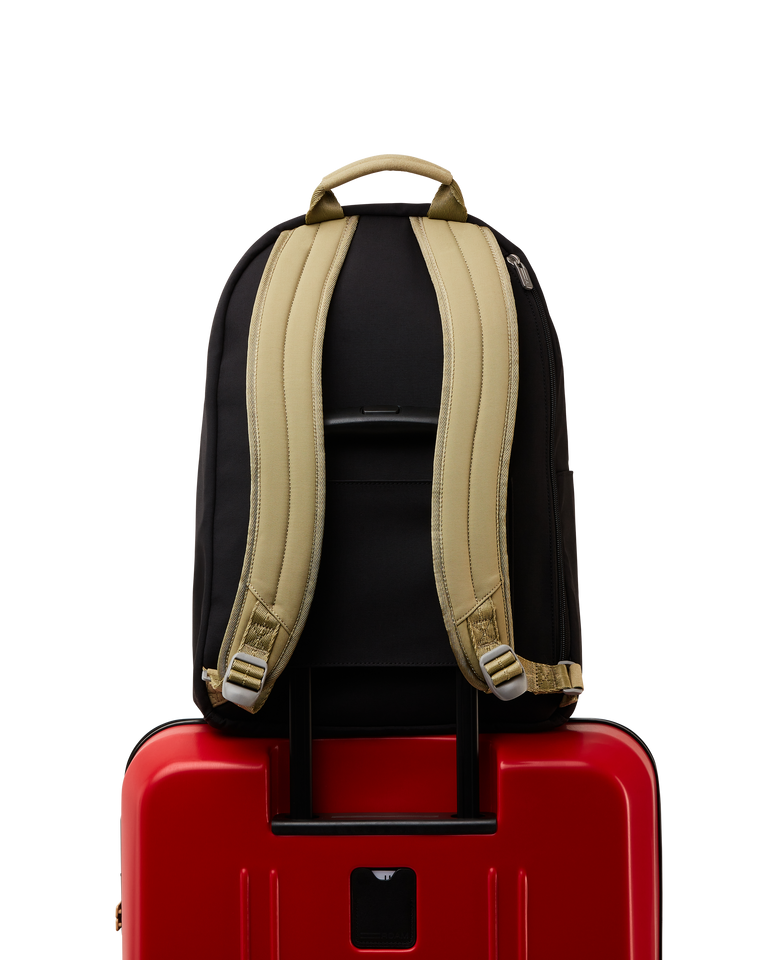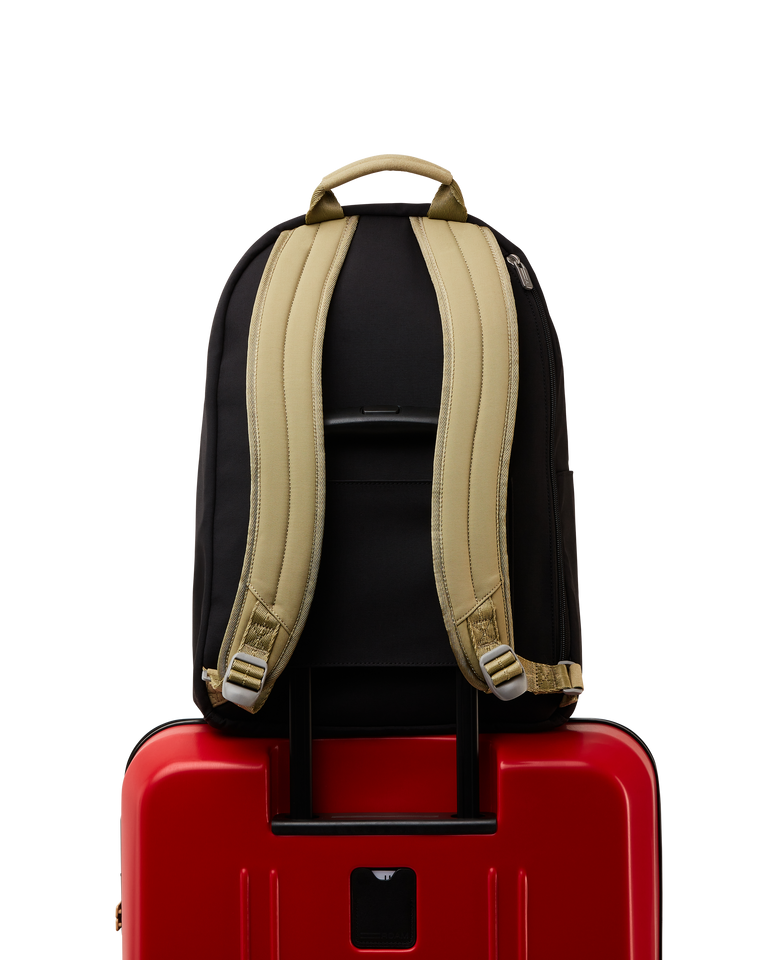 Luggage Sleeve - fits snugly over the pull handles.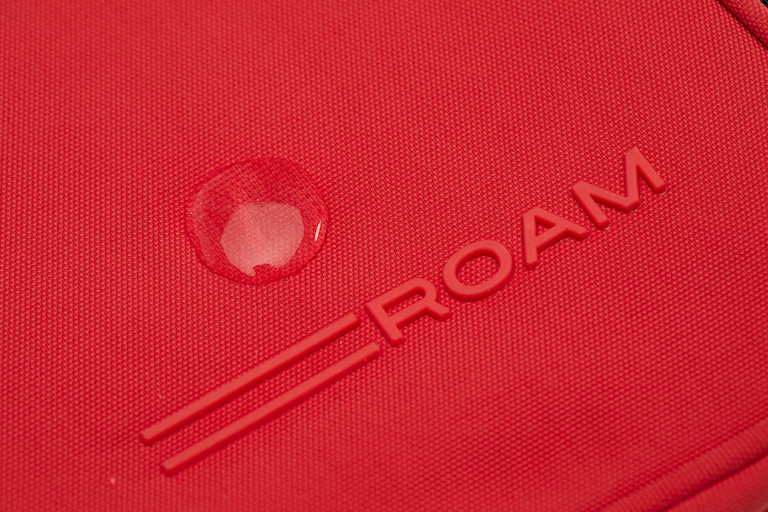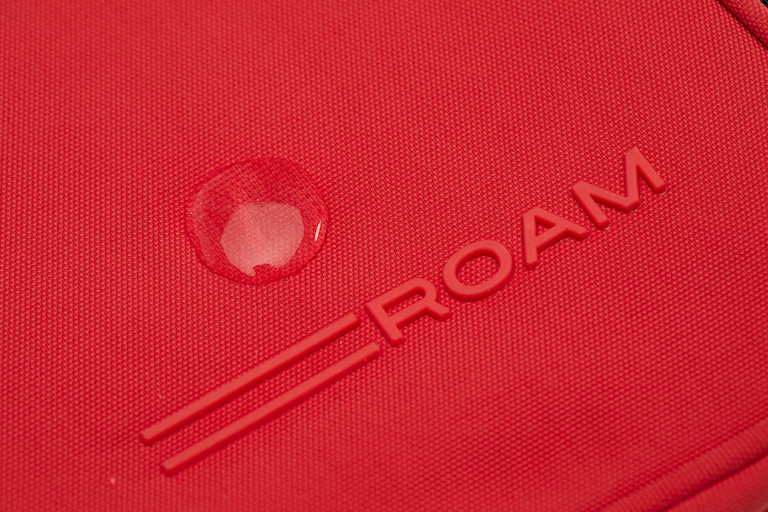 Water Repellent Materials - Whatever the weather, the Metropolitan Backpack keeps damp away from your precious belongings.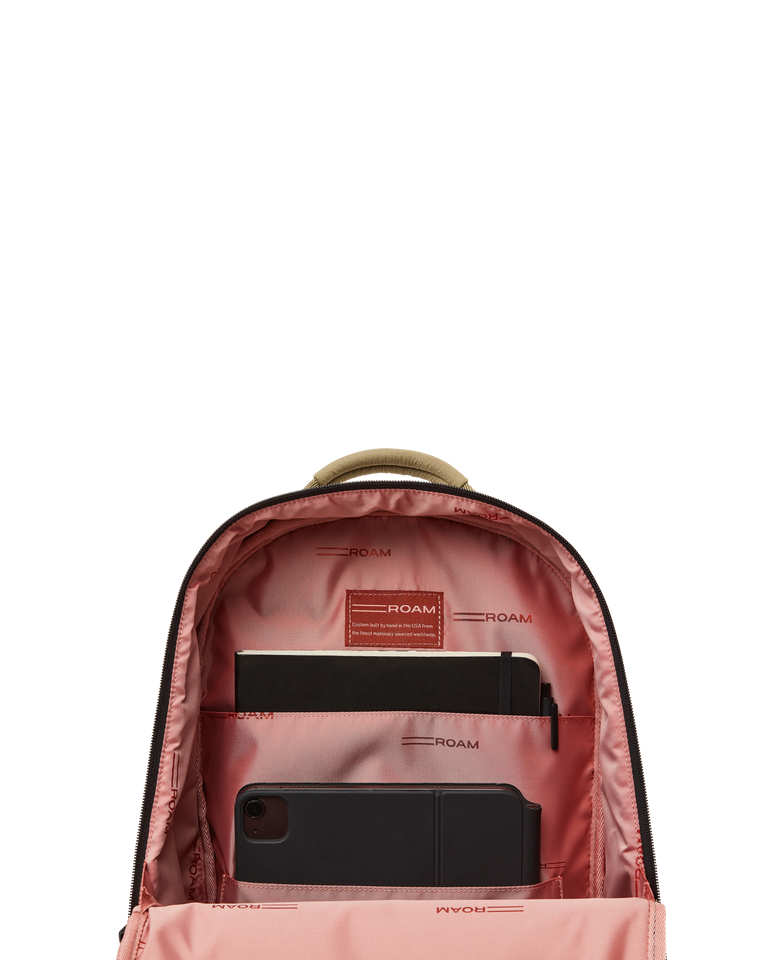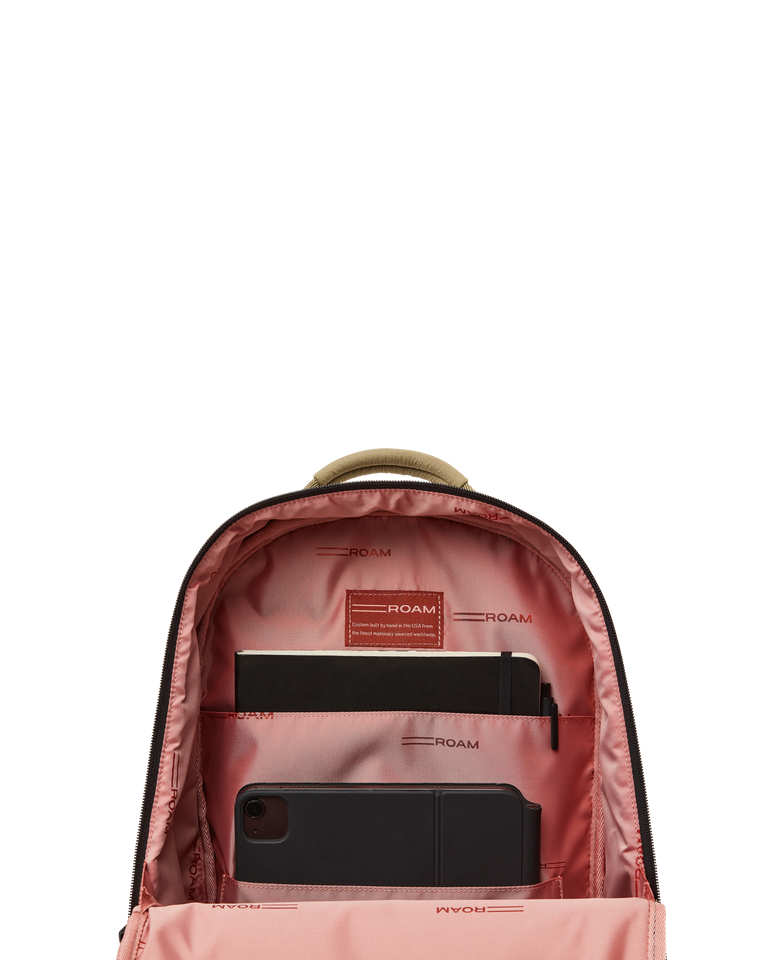 Multiple Pockets - Interior and exterior pockets keep your backpack effortlessly organized.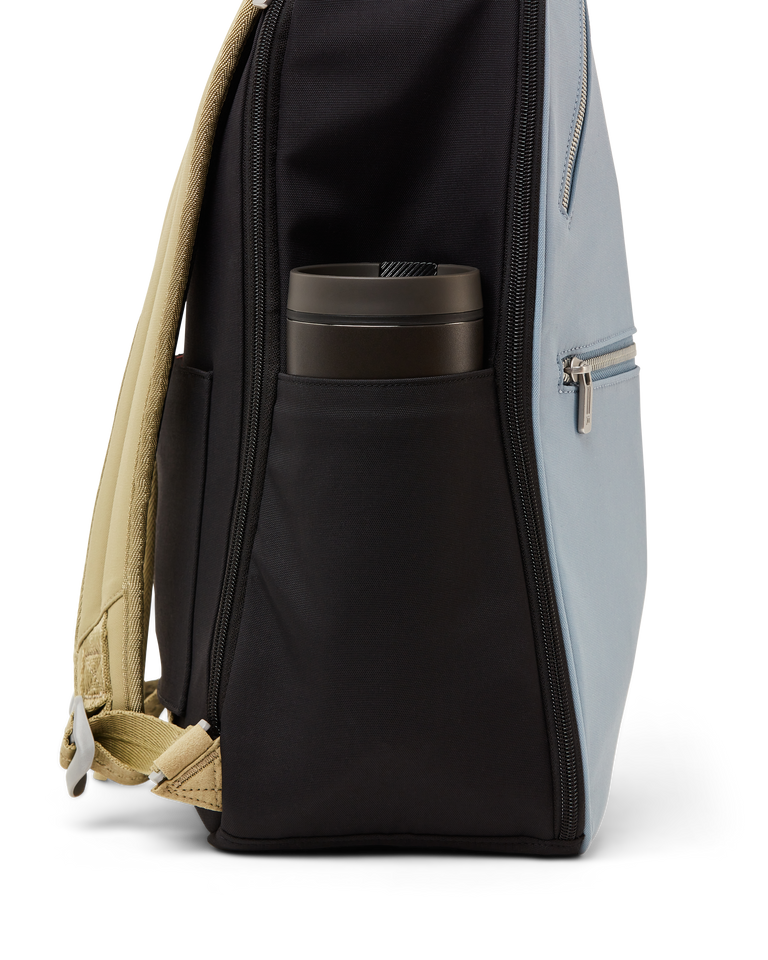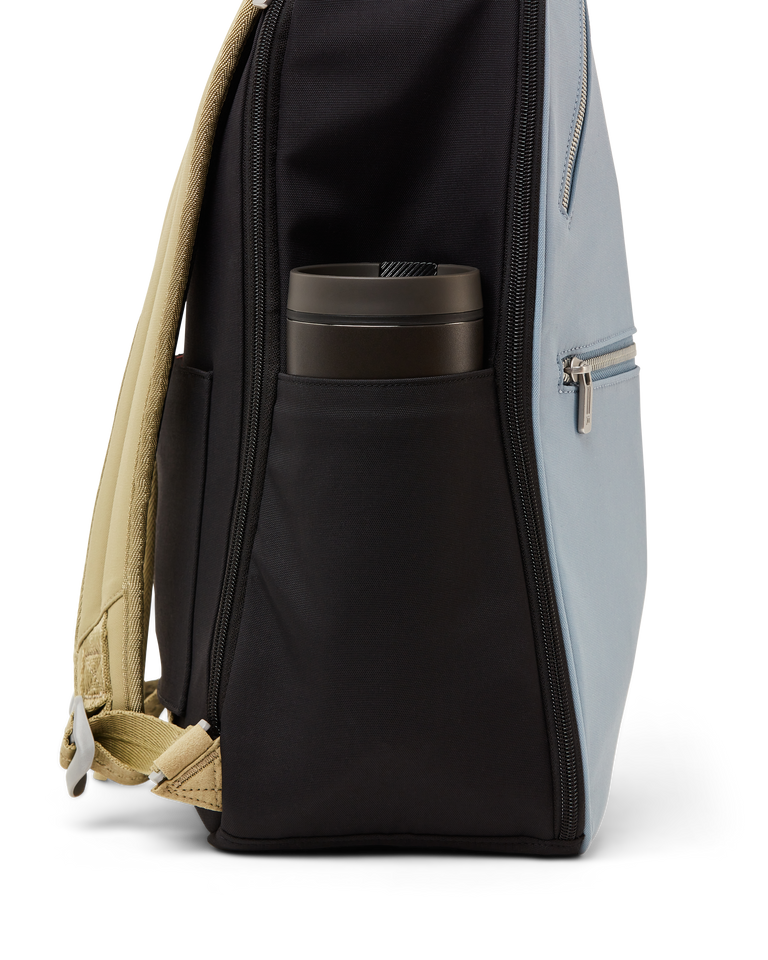 Water Bottle Pocket - Quench your thirst whenever you want and store away your water bottle in its own, individual pocket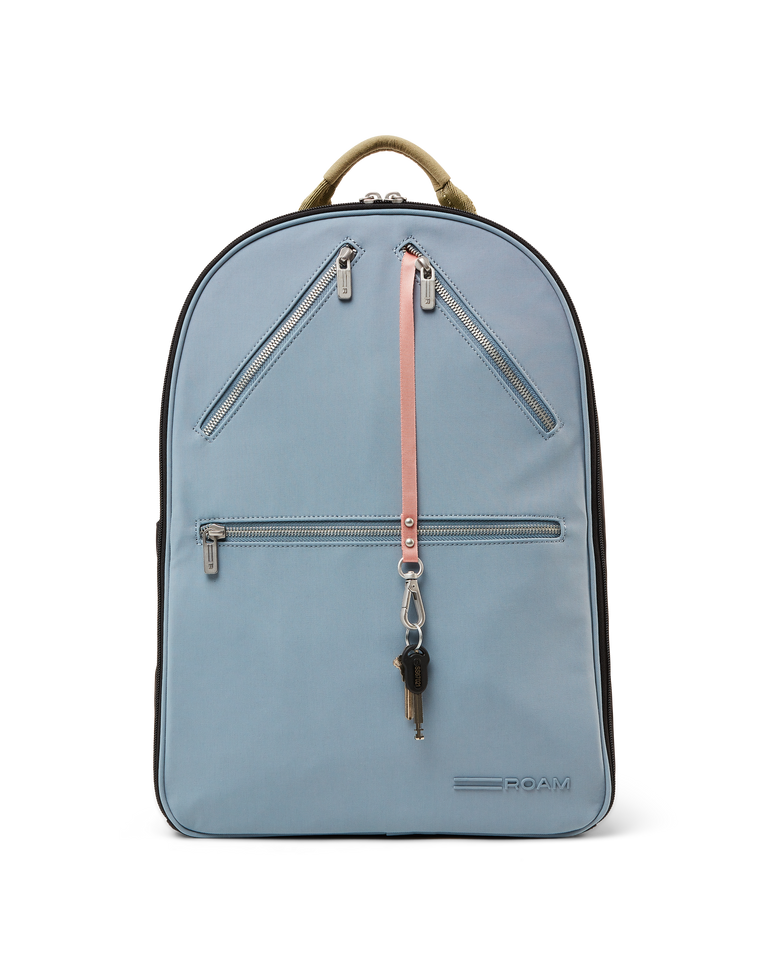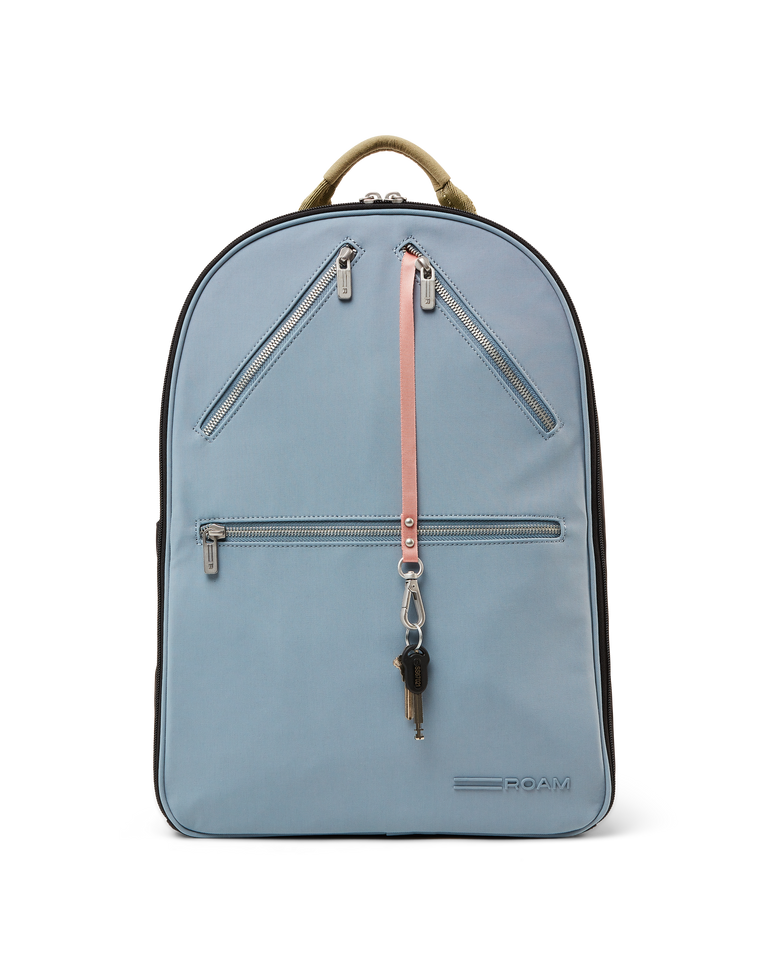 Key Leash - Designed with extra length and easily accessible, the key leash keeps your keys in one place.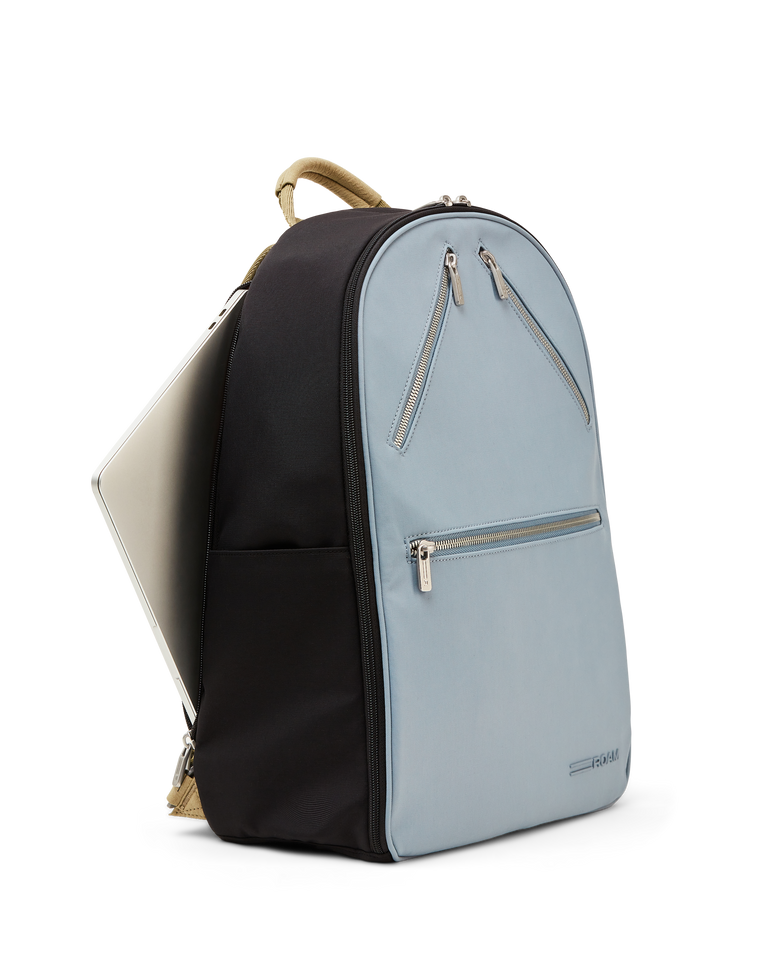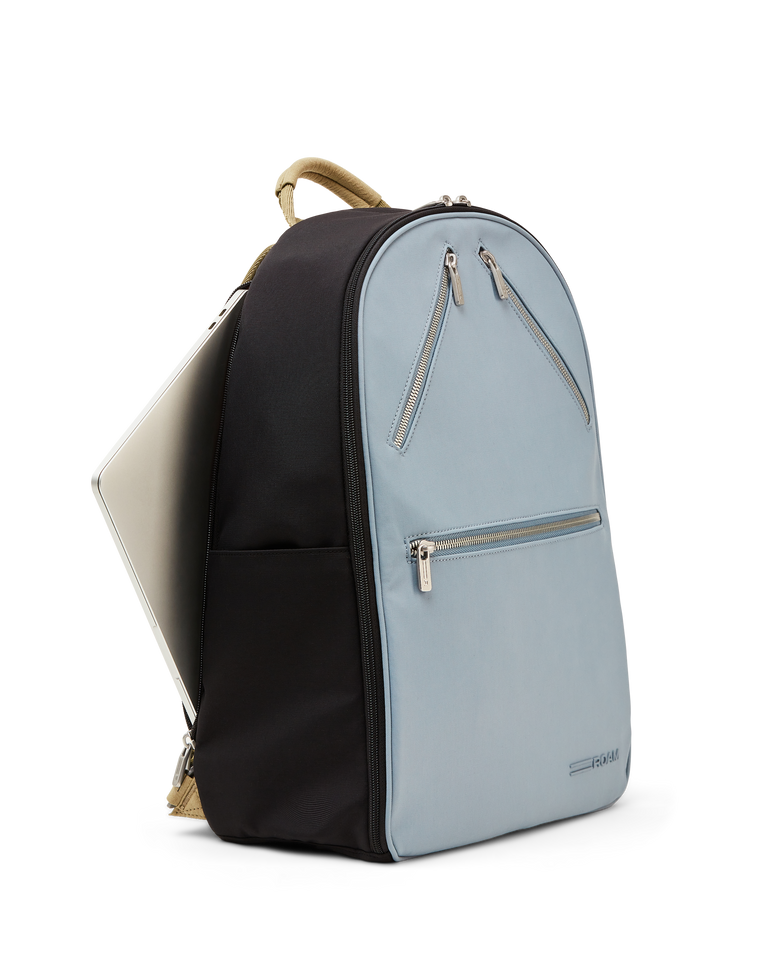 Laptop Storage. There's even a special pocket designated for your laptop.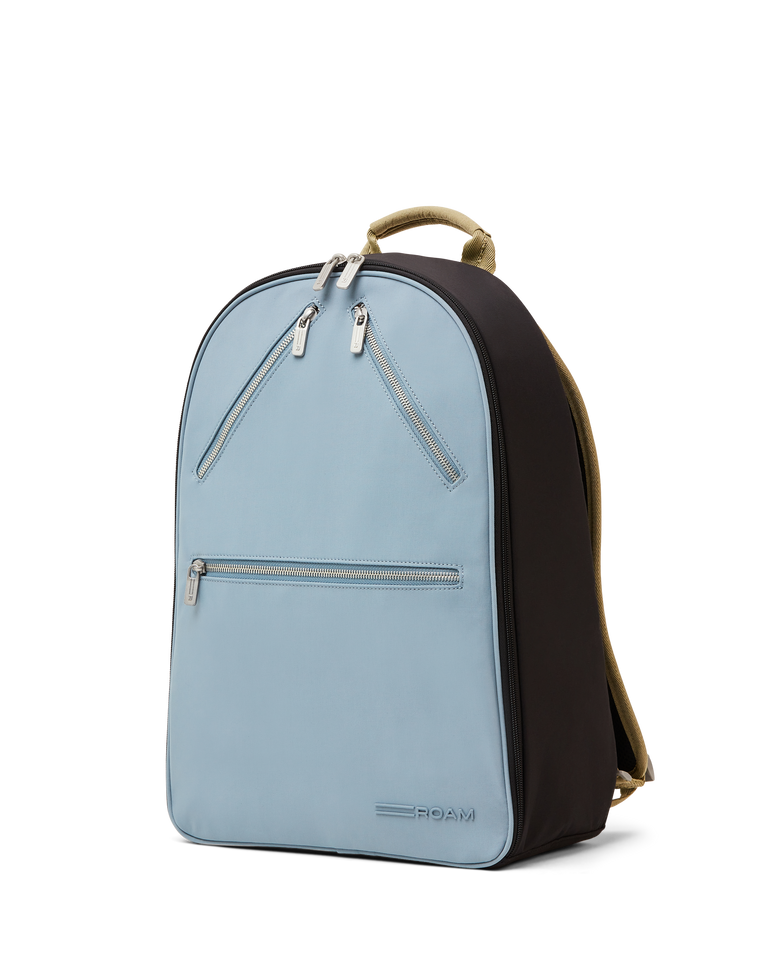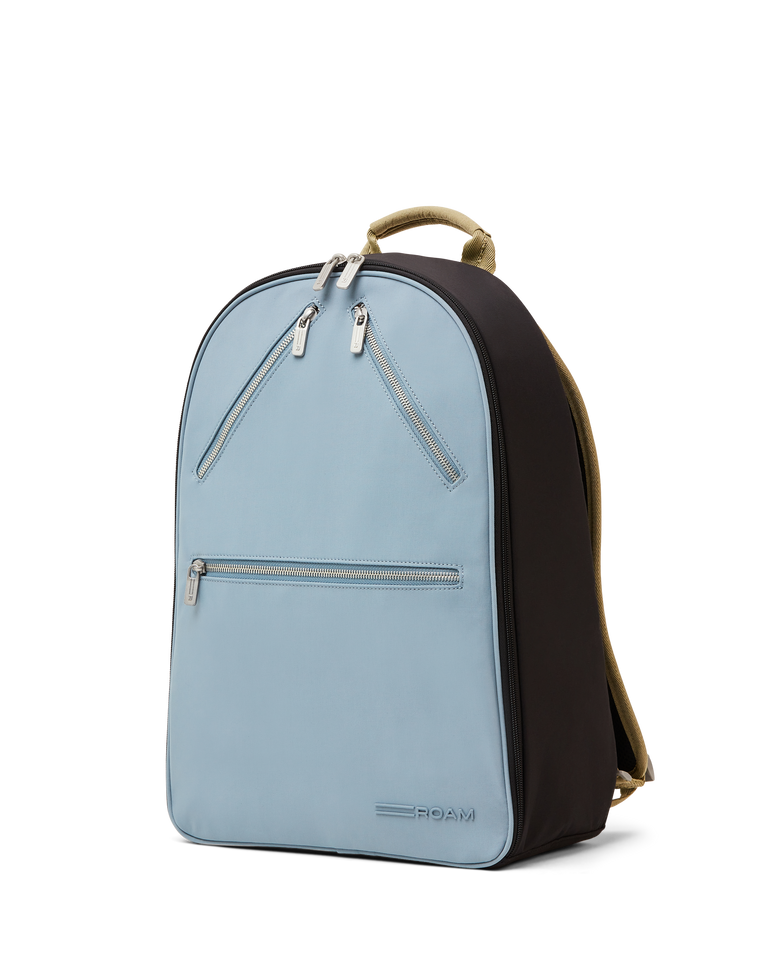 Eco-Friendly. An eco-friendly piece, handcrafted using recycled fabric always with the environment in mind.